WIRECARE INFORMATIONAL & INSTRUCTIONAL VIDEOS
Featured Videos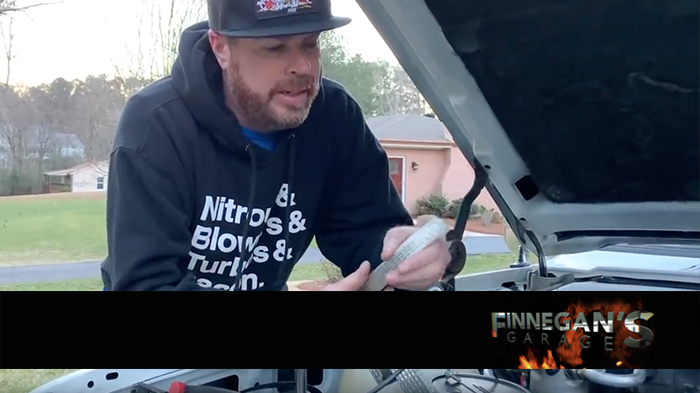 Finnegan's Garage Ep. 62 PT. 1: World's Longest Squarebody Chevy Road Trip to Cali

Finnegan's Garage Ep.57: Ramp Truck Floor Fix, Sheetmetal Bending Tips and Welder Winner Revealed!

Finnegan's Garage Ep.52: A Vintage Speed Shop, Blasphemi Record Pass and Contest Winner Announcement

Finnegan's Garage Ep.51: The Ramp Truck Cummins Swap Part 2…Burnouts!

Finnegan's Garage Ep.44: 5 Tools I can't Live Without

Finnegan's Garage Ep.42: High-Tech Stuff for my '06 Chevy Duramax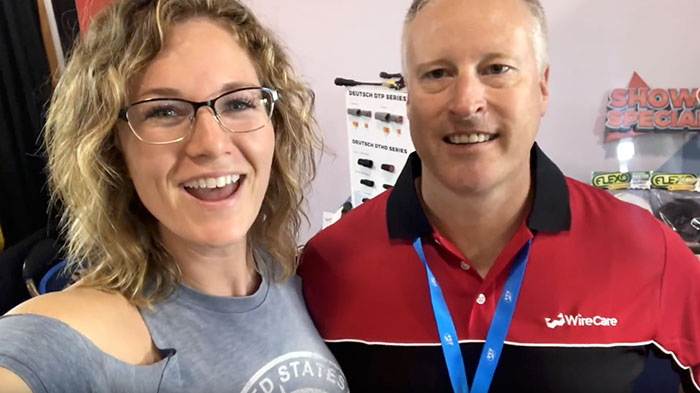 Flying Sparks Garage: Oshkosh AirVenture 2018 Fly In!

PRI 2018: Emily Reeves Explains Why WireCare is Essential for Engine Swaps

PRI 2018: Mike Finnegan Details WireCare Products on Blasphemi Project
Techflex Braided Sleeving Product Videos

Flexo PET

Flexo F6

Clean Cut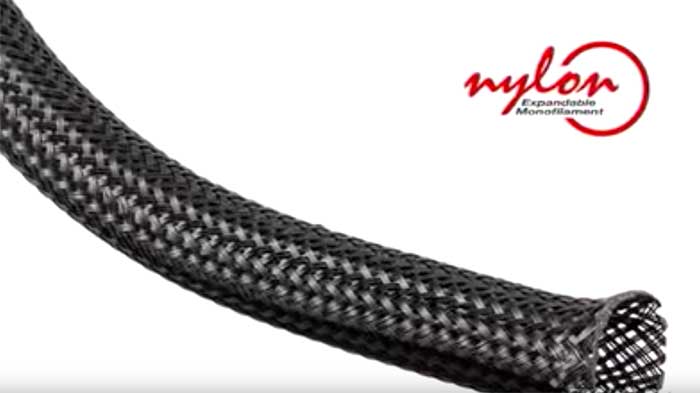 Nylon Monofilament

Insultherm

Chrome & Chrome XC

Dura Race

General Purpose Flexo PET

General Purpose Sleeving

What is Heavy Duty Sleeving?

What is Metal and Shielding Sleeving?

What is Advanced Engineering Sleeving?

What is High Temperature Sleeving?

Specialty Sleeving

How to Use a Hot Knife to Cut Braided Expandable Sleeving

How to Use The Split Tubing Install Tool

How to Assemble and Maintain Hot Knife
Heatshrink & Heatshrinkable Product Videos

Simple Methods for Protecting Apple Cords and Chargers

What Is The Difference Between Adhesive And Non-Adhesive Heatshrink

Heatshrink Tubing

How to Properly Measure Heatshrink

Gates PowerGrip SB Heat Shrinkable Hose Clamp
Deutsch How To's

How to Assemble and Disassemble Deutsch DT Connectors

How to Assemble and Disassemble Deutsch HD Series Connectors

How to Use the Deutsch HDT-48-00 Hand Crimper

How To Use the Deutsch Contact Extraction Tool

How To Use the Deutsch Jiffy Splice

How To Install Deutsch DT Backshells

Deutsch Backshells And Compression Nuts

How To Assemble And Disassemble Deutsch DT Connectors
Crimper & Stripper Product Videos

How To Change Positioners On The AFM8 Crimper

How to Use the DMC AF8
Pressmaster Product Videos

How To Use The Pressmaster Corex Coaxial Wire Stripper

How To Crimp RJ45 Connectors With Pressmaster Crimpers

How To Crimp Non-Insulated Connectors With Pressmaster Crimpers

How To Crimp Insulated Connectors With Pressmaster Crimpers

How To Use Pressmaster Oden

How To Use Pressmaster Embla

Pressmaster Crimpers And Wire Strippers
Bluelounge Product Videos

Bluelounge Refresh

How To Assemble the Bluelounge Sanctuary

How to Set Up the Bluelounge CableBox Mini

Using the Bluelounge Milo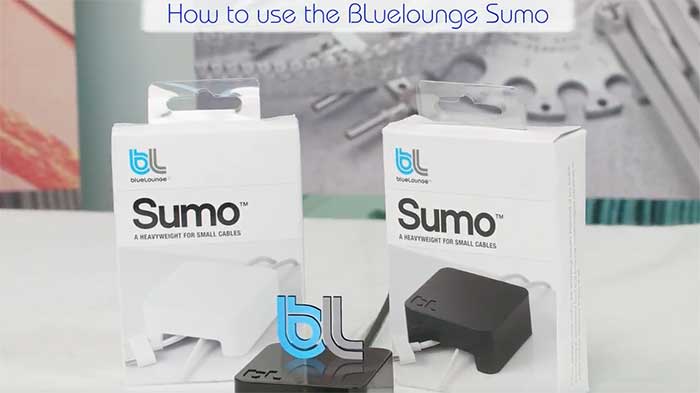 How to Use the Bluelounge Sumo

How to Use the Bluelounge Cable Clips

Bluelounge CableDrop
Cable Organization Product Videos

Dotz Cord ID Pro

How to use the SSTG Automatic Tension/Cutoff Tool

Low Profile Cable Ties

How To Use the Cablox Cable Organizer
Cable Ramp Product Videos

Introduction to Ultra-Sidewinder Flexible Cable Ramps
Forj Product Videos

Introduction to Forj
Wirecare Promo Videos

WireCare® YETI® Avalanche Prizes

WireCare® on YETI® Avalanche Set

YETI® AVALANCHE at WireCare®

WireCare® YETI® Stack

Advanced Wiring Techniques

Win With Wirecare